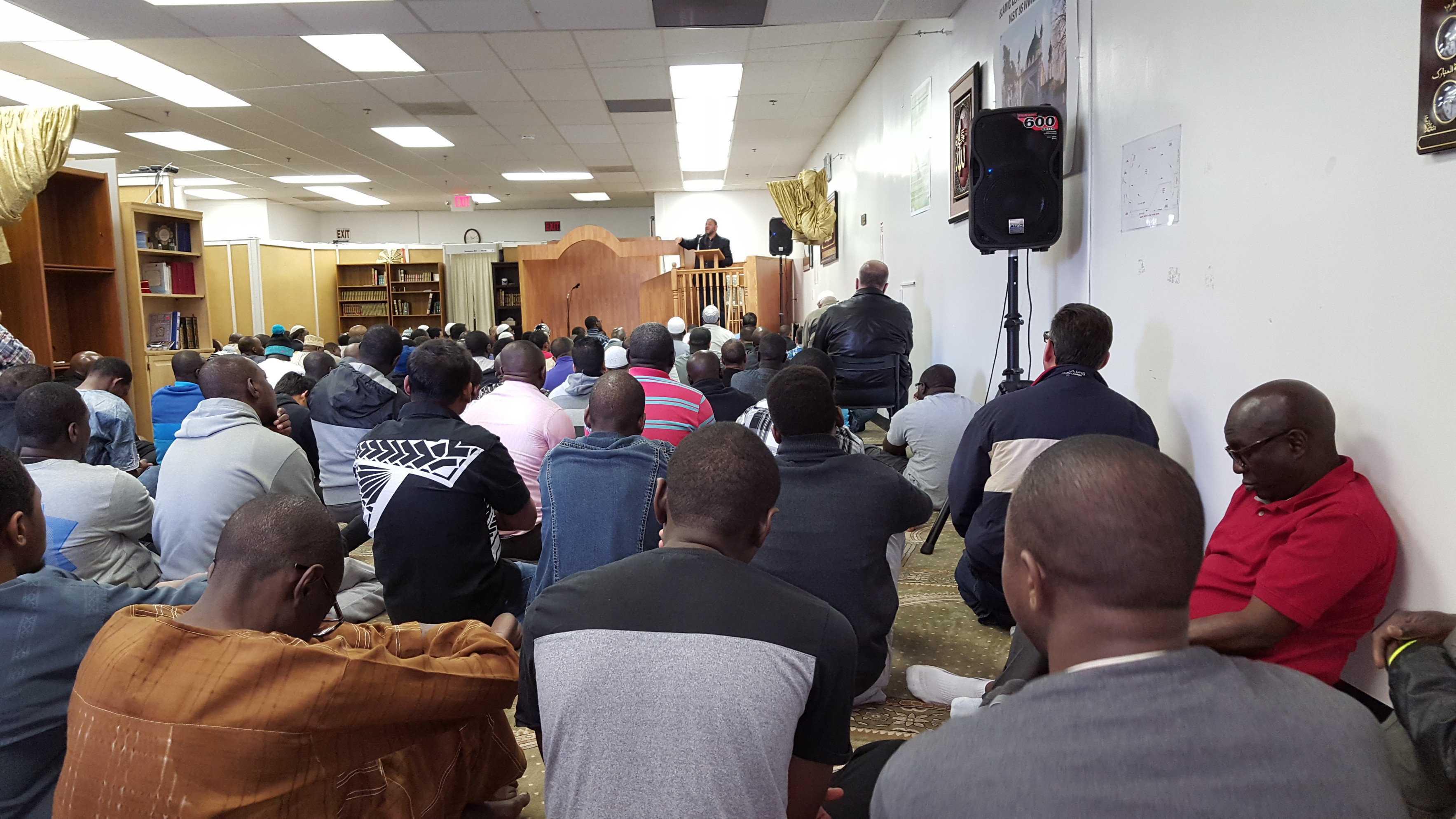 As our community continues to grow, the demand for a place of worship and services such as "Quranic studies" was becoming an essential need. And as many in the community ponder the future of our kids growing up without a solid Islamic religious education, it makes one wonder how our community would look like in the next decades to come. As we seek answers to many of these questions, many concerned community elders wasted no time in initiating an informal meeting to discuss the idea of establishing an Islamic Center that would serve our community and other Muslims. So after a series of meetings and extensive discussions among community members, two community meetings were held in March and April of 2012 respectively at various venues. A Steering Committee was formed tasked with the responsibility of electing Board Members. The Board in turn was tasked with the responsibility of formulating a plan to realize this ambitious goal of establishing an Islamic Center.
Our Mission Statement
The mission of the Islamic Center of Puget Sound (ICOPS) is to establish an Islamic Center that serves as a catalyst in enriching the spiritual growth of an active, diverse and united community based on the Qur'an and the Sunnah of the Prophet Mohammed (PBUH), through religious, social and educational programs.
---
Objective
Our overall Objective is to construct a new building or buy an existing building that we could use as a Mosque for the daily prayers; a class room to teach our kids the Holly Quran as well as other aspects of our "Deen" such as how to perform prayers etc., as well as house a playground for the kids. Our aim is to help empower our community members with spiritual education. The Center's activity programs would be structure inconformity with Quran, Sunnah and other teachings taught by the Messenger of Allah (PBUH), as well as the Islamic Law of Ahle Sunna Wal Jama'at (Sunni) sect of Islam.
---
The Islamic Center of Puget Sound is a non-Profit (501)C)3 tax exepmt organisation and also registered with the state of Washington as a non-Profit religious Organisation.
The purpose of the Islamic center is to promote Piety, Taqwah and righteousness among the believers in our Muslim community through:
Conducting daily prayers and Friday congregational prayers
Establishment of Dawah programs within our community
Organizing Islamic lectures as well as to serve as an institution of learning for the Muslim Community.
Strengthen bonds amongst Muslims by promoting a friendly environment between Muslims and Non-Muslims
Establishment of Quran reading and memorization classes for our children as well as interested adults of all ages and gender.
Inter-faith and educational programs to correct misconception about Islam
Weekend and after school programs for our children
Provide Social Services such as Islamic Marriages, Funeral arrangements in collaboration with other cemeteries as well as perform ablution of the deceased and burial in an Islamic manner.
It was established in April of 2012 by fellow Muslims who foresee a need for a center.
We are a 501Ⓒ3 Organization with tax exempt status and have registered with the State of Washington.
We are a 501Ⓒ3 Organization with tax exempt status and have registered with the State of Washington.
We have thus far managed to raise $182,000 all locally
We have identified a land on Ashway at 164th street in Lynnwood and going price for this piece of property is going for $515,000 by owner.
To serve as an institution of learning for the Muslim community.