Have a look here
Donate US
Your generous donation is highly appreciated.
Upcoming
Click here to learn more about our Upcoming Events.
Donate Us
Your generous donation is highly appreciated.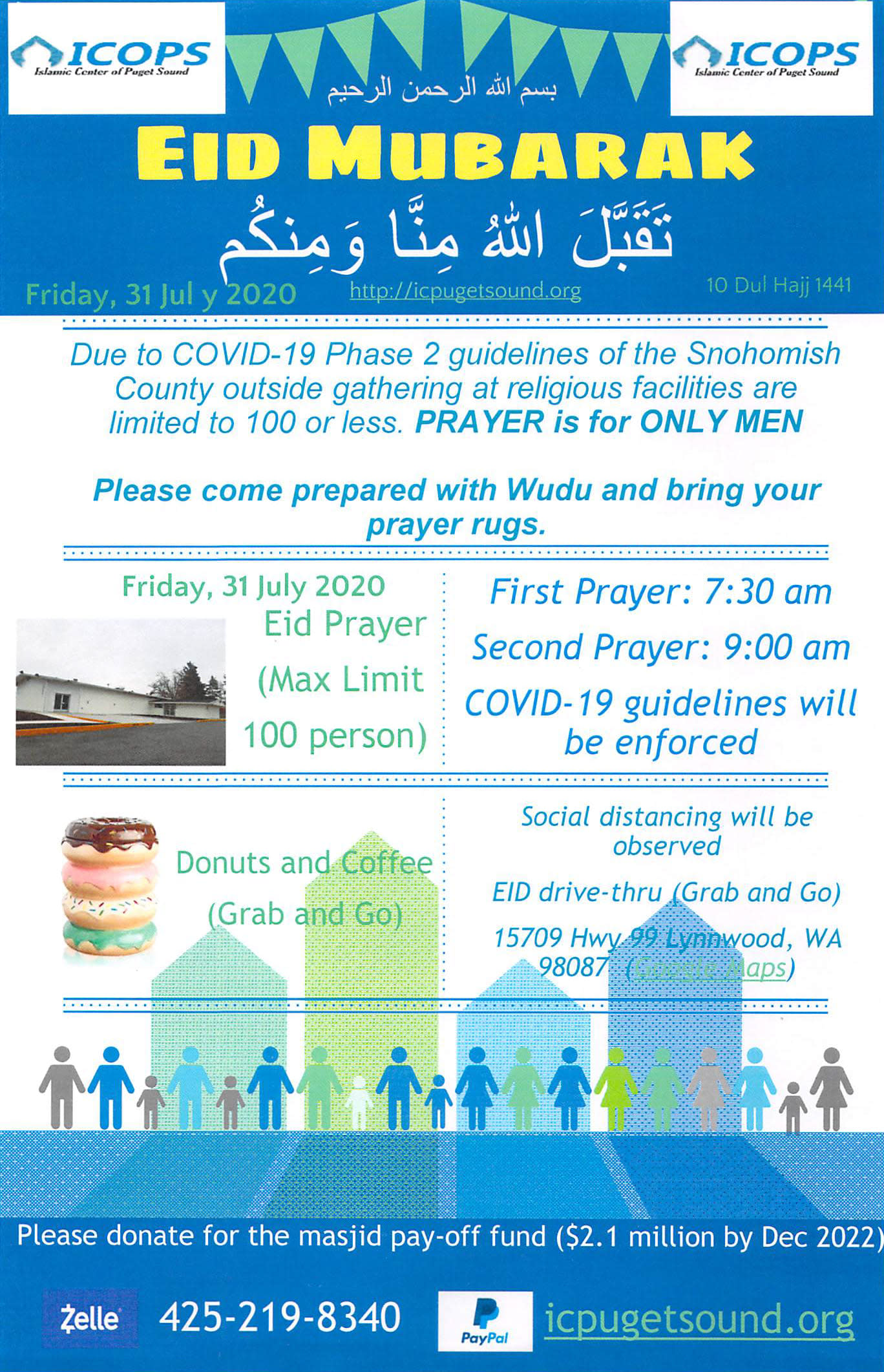 Assalaamu Alaikum Brothers & Sisters,

Alhamdullilahi with your generous donations ICOPS Masjid was able to collect $70,352 thru online donations including cash and checks.

The Board would like to express its deep appreciation to everyone for the out pouring support in helping us meet our Ramadan goal given the current circumstances. We are all in this together and the ICOPS Board is committed in seeing this Masjid paid off Insha Allah in the nearest future. May Allah SWT reward everyone who donated and grant them more goodness, Ameen.

May Allah SWT continue to bless our efforts in maintaining our places of worship. Please continue to donate thru Facebook, Zelle, Cashapp and PayPal.

425-219-8340 Zelle
425-219-8340 Cashapp $ICOPS MASJID

Icpugetsound.org for PayPal donation.

Jazak Allahu Khayran
The Board ICOPS
Please Support ICOPS towards the $2.1M purchase of the Masjid due on Dec 2022'

Welcome to Islamic Center of Pudget Sound (ICOPS)
Islamic Center of Puget Sound (ICOPS) Masjid is a 501(c3) Non-profit and registered with the State of Washington. The Masjid is centrally located in Lynnwood, Washington State serving Muslims in nearby Edmonds, Mountlake Terrace, Mukilteo, Everett, Snohomish and Marysville. The Masjid is currently under renovation and permitting with Snohomish County, Alderwood Water District, and WASHDOT. Masjid address is 15709 Hwy 99 Lynnwood, WA 98037.
The Center serves a diverse Muslim community from every works of life, providing religious, educational, Interfaith and many other community services and extracurricular activities.
Support us to build a Masjid and a School
---
"And the mosques are for Allah Alone, so invoke not anyone along with Allah"(72:18).
---
Empower yourself with spirituality!
Our overall Objective is to construct a new building or buy an existing building that we could use as a Mosque for the daily prayers; a class room to teach our kids the Holy Quran as well as other aspects of our "Deen" such as how to perform prayers etc., as well as house a playground for the kids. Our aim is to help empower our community members with spiritual education.
Newsletter
Subscribe to our mailing list